THE BEST JUICE IS MADE AT HOME
With Hidden Essence you'll have everything you need to create limitless varieties of juice at home! Great for enhancing your energy and metabolism, or boosting you and your family's immunity. In addition, it's small and compact size allows it to fit easily in any kitchen or bar.
DISCOVER HIDDEN ESSENCE
Say Hello to an easy, happy, and healthy lifestyle with Hidden Essence. Specially created to add a splash of vitality to everyone's life. This juicer makes enhancing your health simple with its durable and safe, easy-to-use, and easy-to-clean design. Get an abundance of health benefits from hundreds of various fruits, veggies, roots, and even nuts with Hidden Essence.
Made For Everyone
Hidden Essence makes it easy for even the busiest people to start their days with a delicious glass full of essential vitamins and minerals. Customize any drink to fit your mood, and have your kitchen or bar all cleaned up in minutes due to Hidden Essence's easy-to-clean design.
Cut, Press, & Pour
Enjoy organic juice in less than a minute with three simple steps. Cut, press, and pour!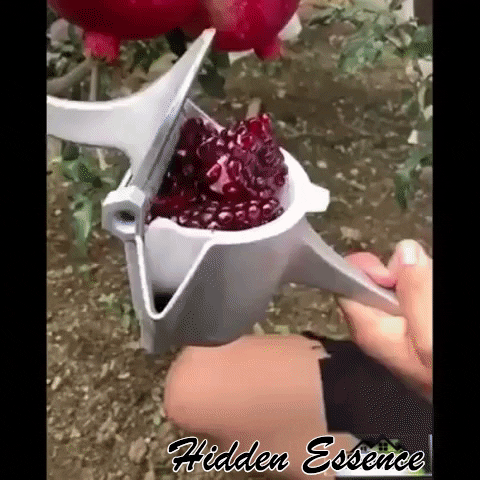 SURPRISINGLY MIGHTY
This small but mighty juicer can crush practically anything you put in it, even nuts! Its long handle and sturdy base gives you ample leverage and stability to get the best squeeze out of any fruit, vegetable, or root plant. It's compact and convenient size also allows it to fit perfectly in any kitchen or bar.
✓ Long handle and sturdy base
✓ Compact and convenient
✓ Perfect for any kitchen or bar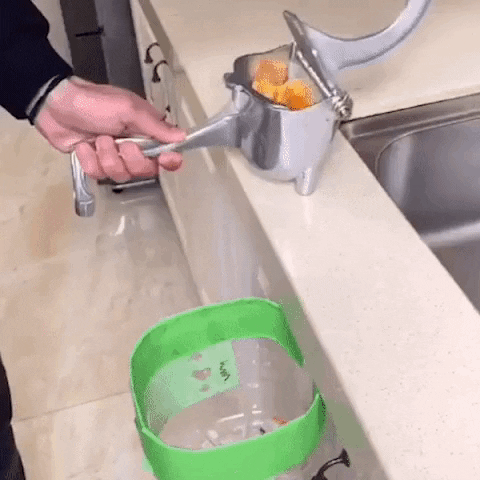 EFFICIENT DESIGN
In addition, the V-shaped spout makes for easy pouring, and key parts of this juicer are detachable for easy cleaning.
Durable and Well-Made
High quality material
Made to withstand the tests of time, this juicer is made of high-quality corrosion resistant stainless steel and aluminum alloy with chrome plating and polishing. It's corrosion resistant material preserves the taste as well as the vitamins and minerals of the juice. Also, with no need for batteries or electricity, it's completely economical!
NEW!
RECEIVE A FREE "JUICING FOR BEGINNERS" RECIPE EBOOK WHEN YOU ORDER YOUR HIDDEN ESSENCE JUICER TODAY!
GREAT FOR DISCOVERING SUPER YUMMY AND HEALTHY JUICE VARIATIONS.
LIMITED STOCK
This great offer will end in a few hours. Order yours before this deal ends!
Dive Into Summer
Make fun summer drinks to share with family and friends. Put a smile on you and your loved ones faces with unique delicious beverages, celebrate those special moments with an authentic martini, or enhance your health with the essential vitamins and minerals your body needs to be running at 100%. All made simple with Hidden Essence's easy-to-use, easy-to-clean, and sturdy design.
There are so many advantages:
✓ Little to no mess
✓ Makes juice in seconds
✓ No batteries or electricity needed
✓ Take it with you everywhere.
✓ Great for enhancing your health
✓ Easy to use
✓ WEB exclusivity, not available in store.
Reduce the Risk
MOST ERGONOMIC HOME JUICER
Keep you and the little ones healthy and happy by having a tasty glass full of flu fighting vitamins, enzymes, and minerals. Don't risk you or your kids health and help fight the spread of the virus by making juice in the comfort and safety of your home.
Satisfied or refund guaranteed.

30 days to try it. Free return.

Follow-up delivery offered.

Track the progress of your order.